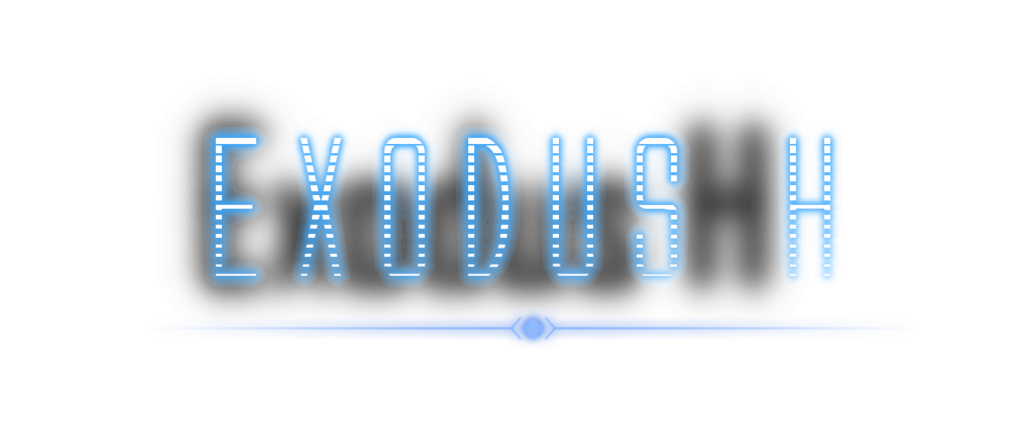 Enroll to G.G.A. !
Become a new Space Commander for the Exodus H mission and save human species !
EARLY ACCESS
Now Available!
---
YOUR GOAL : SAVE HUMAN SPECIES
---
Build your colonial spaceship
G.G.A. give carte blanche to you to design the best colonial spaceship in order to host citizens who decided to join you. Opt for a cantina and dormitory or only private quarters for a better comfort… This is your decision !
Define rules aboard your spaceship
You have the responsibility of making citizens survive on your spaceship, and to do so, you will have to choose how they will be ruled. Democracy ? Monarchy ? Or even… a Dictatorship ?!
Travel there where nobody has gone
You are part of rare humans who will have opportunity to explore other worlds in order to find a new home. Who knows what you'll find ? Prepare to all situations !
Meet the needs of residents
Dialogue with the inhabitants will be essential to ensure their needs but also for you to maintain your popularity with them.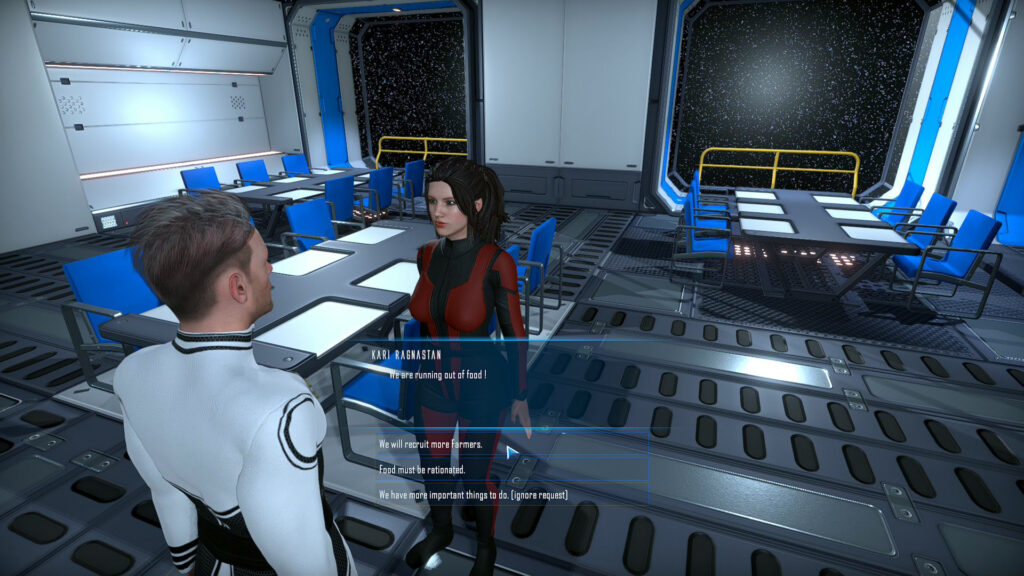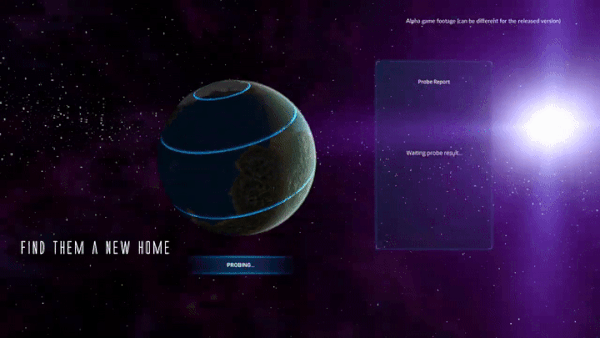 Find basic resources
The technology on board your ship will have to be the best to put the odds on your side to analyze the resources available in other worlds. Without this, it will be impossible for you to find water or oxygen.
---
The Story of G.G.A.
---
At the dawn of the 24th century, our ancestors were unfortunately slow to realize that our planet Earth was already exhausted by millennia of evolution of our civilizations. Big tech companies have been the rulers of our world for far too long.
This is why, after the tragic events of the Prime Life movements of June 2313, several major political actors from different countries of the world, met secretly in order to found a real government which is no longer run in big tech companies shadows.
This is how was born the Global Governmental Assembly (G.G.A.)
Its primary goal was to gather as much human and financial resources as possible to organize the Assemblies of the Future. These assemblies allowed to carry out a large number of actions in an attempt to reverse the ecological and societal situation of our planet. But all of them failed.
But that allowed one thing; To unite a large part of us in a common goal. Save our species for future generations.
---
The Mission : Exodus H
---
After our many unsuccessful attempts, there followed a long silence of our demonstrations. But it was not a waiver, but rather the construction of something new.
We have decided to use the last precious resources of our planet for a final action. Leave those who want to continue the destruction of our planet behind us and find us a new home.
For this, Commanders, selected by our teams, will have to develop colonial spaceships that will accommodate as many citizens as possible.
These spaceships must allow these inhabitants to live as well as possible until they find a new place to live.